Hi everyone,
Hurricane Zeta has been persistent in its journey across the Gulf over the last 24 hours or so. It did lose a lot of energy as it came off the Yucatan yesterday morning but was able to regroup and make the best of the heat available in the Gulf, overcoming the dry environment there and building into a minimal Cat 2 hurricane this afternoon.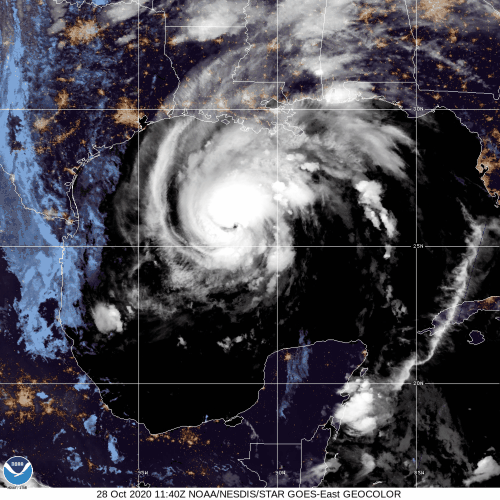 As that deep powerful upper level trough approaches from Texas, Zeta has started taking off toward the north-northeast this afternoon. As of a 3pm update from NHC, Zeta was moving NNE at 22mph which is a pretty impressive pace for a hurricane. In the visible loop above, you can see the clouds being cleared out rapidly from west to east as the surface cold front makes its way across Texas. That same system created a pretty impressive ice storm across northern TX yesterday.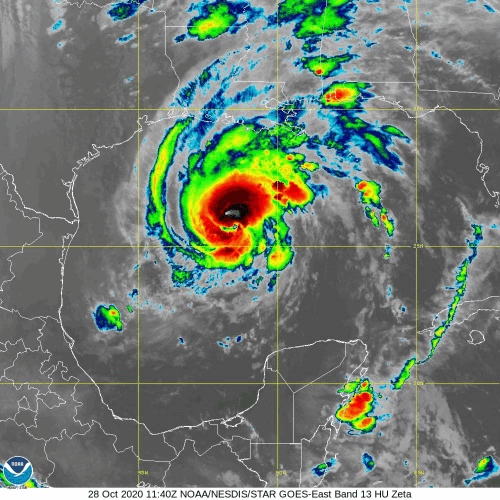 The IR satellite loop above shows that while the southerly winds aloft have created some shear, causing the storm to elongate toward the NE, Zeta still has some pretty impressive cloud tops and deep convection around the center. Over the next few hours the storm will make landfall along the SE LA coastline as a cat 1 or 2. At this point, I wouldn't expect to see much more in the way of strengthening. The storm is over cooler water, approaching land, and is being sheared from the southwest by the winds ahead of the approaching front/trough.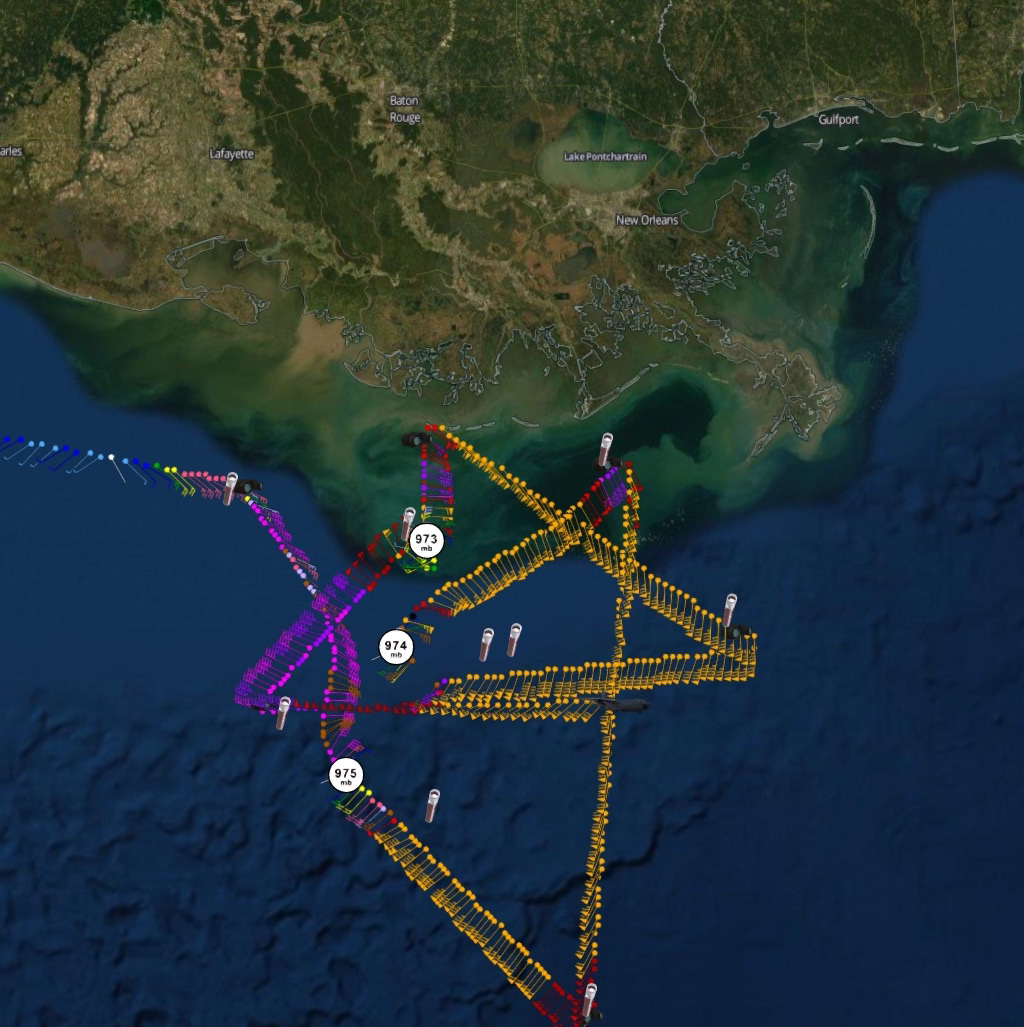 The image above shows the current Hurricane Hunter data. The three white plots are the center positions from south to north. As you can see, the central pressure continues to fall in the storm as it approaches south LA. The current track reflected here has the storm headed for the New Orleans area pretty fast.  As you can see in the NHC forecast track below, Zeta is not going to hang around. In a little over 12 hours from now, at 7am tomorrow morning, it's expected to already be along the TN/SC/NC border. We may actually be clear and cooler tomorrow morning. So there's a silver lining.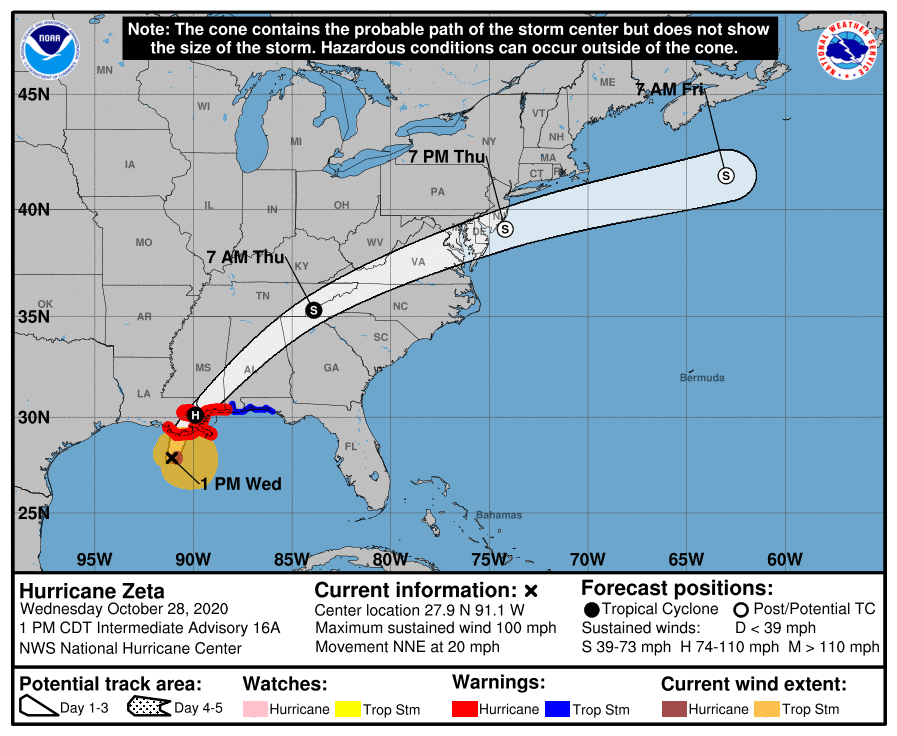 In the meantime, please be safe and stay indoors for the next 12 hours. This storm will come across SE LA and into SW MS over the next few hours. While it will lose some of its current intensity, it will still pass through this area as a hurricane. 
Be safe and, by now, you should be fully prepared. After all, this isn't our first hurricane this year! It is 2020 after all!
Thanks,
Randy